What if you Could Have it All?
More Choices,
More Value, More Fun,…
More…All-Inclusive!
Whether you are looking for a romantic escape for two,
or a never-ending program of activities
for "youngsters" of all ages,
there is an ideal all-inclusive resort for you!
Imagine white sand beaches and warm tropical sun. Imagine days filled with
activity or days filled with nothing but relaxation. Imagine nights filled with
entertainment and parties or nights filled only with your special someone.
Your EverAfter planner can help you choose the resort to fit your personality and budget - at a competitive price.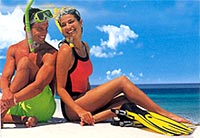 Just what is included?
Every all-inclusive includes all meals and
snacks at a variety of restaurants, resort
accommodations, daytime activities and
non-motorized watersports, nighttime
entertainment and parties, unlimited
beverages (including alcoholic drinks), and
all the sun and fun you can handle.
Most resorts include airport transfers.*
Even tipping is included.
Some resorts even include FREE WEDDINGS! There are no hidden charges and no unpleasant surprises when you check out.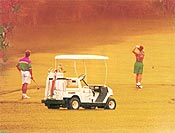 The world-class resorts we recommend
also include gourmet meals,
premium brand cocktails,
and luxurious accommodations.
Some include scuba and golf -
with professional instruction!

On the Mayan Riviera we recommend the El Dorado Resorts and Palace Resorts. Explore an area where the turquoise Caribbean meets the jungle and experience the luxury and amenities of the resorts positioned in between on white sand beaches. The accommodations at the secluded El Dorado Resorts are all junior suites. Snorkel the spectacular reefs at the El Dorado Resort & Spa. Enjoy 24 hour room service, jacuzzi suites and the royale spa at the new El Dorado Royale. Both offer a selection of gourmet restaurants. Couples can choose to get married at these adults only resorts. The ceremony, wedding cake, minister's fee, license and champagne are all FREE…
the setting is naturally perfect.
The Moon Palace offers relaxation and a variety of activities and entertainment for everyone - couples, singles, and families. This oceanfront jungle resort is only 10 minutes south of the Cancun airport. Getting married? Invite family & friends to your wedding by the sea in the beautiful Moon Palace gazebo. Bonus-enjoy the use of the facilities of the 3 all-inclusive Palace resorts in Cancun. The Aventura Palace spells luxury amidst the rainforests and quiet coastline of the Yucatan. Adults will enjoy the fully inclusive features of this stylish resort on a powdery beach. Even tours are included at the Palace Resorts!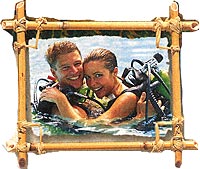 SuperClubs - Jamaica & the Bahamas -
All 8 Super-Inclusive Resorts are fun,
romantic, and as active or laid back as you
choose. Activities vary by resort.
Sailing, kayaking, waterskiing, snorkeling,
scuba diving, and golf are just some of the
activities - with equipment & instruction!
All SuperClubs resorts offer romantic,
Free Weddings & vow renewals.
Bonus - a FREE 7th night bonus if you take
a 6 night honeymoon or anniversary vacation.
There's more! Get married at a SuperClubs resort, and receive a 50% discount
bonus to celebrate your 5th anniversary back where it all began.
Enjoy award-winning restaurants, spas, and even Princess Grace's yacht for
sunset cruises! Click here to learn more about Superclubs.
Sandals Resorts in Jamaica, Antigua, St. Lucia, and the Bahamas - 10 Ultra All-Inclusives for couples only. Sandals has been voted the world's best all-inclusive by travel agents - for the 6th year in a row! Ultra romantic, ultra beachfront locations, ultra gourmet dining, ultra luxurious accommodations, ultra unlimited bar drinks, ultra land & water sports - water ski, windsurf, SCUBA dive, play golf or tennis - ultra professional staff, ultra entertainment. For more information on the Sandals Resorts, click here.
Get married on your honeymoon! Sandals has married the wedding & honeymoon to create **FREE WeddingMoons and vow renewals amidst romantic, tropical surroundings. Bonus- Honeymoon at a Sandals or Beaches resort for 6 nights or longer and receive a Free 20 piece set of Royal Doulton China! Sandals Ultra Resorts - Created for two.
Beaches Resorts - the newest members of the Sandals family now a total of 5 Ultra All-inclusive resorts in Jamaica and the Turks & Caicos - everything is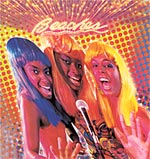 included for everyone - singles, couples & families of all ages . Fun is the catch of the day and party is the mood of the night. All the resorts feature unparalleled accommodations, land and water sports galore, gourmet restaurants, live entertainment, and an awesome kids' program so that parents & kids can have the time of their lives! Beaches is offering FREE Weddings and Vow Renewals, and a free starter set of china to honeymooners! For more information on the Beaches resorts, and free offers, click here.
*Airfare is not included. Your EverAfter Planner will search for your best airfare value. Traveling with family and friends? Ask about a group discount for your resort and air!
All-Inclusive Resorts
Everything under the sun….and stars,**You can have it all…,All-Inclusive
Everything is Included in one simple, upfront price.
Contact EverAfter to find the resort to fit your personality & budget
& Leave your cares and wallet behind.
Request a Brochure • Back to Main Menu • Request a Custom Quote
**Amenities, activities, wedding and vow renewal packages vary by resort and are subject to change. Free weddings and renewals are subject to availability - blackout dates and restrictions apply.